By Vincent Wigmans
Buying a private jet is not something you do every day and therefore a thorough preparation is necessary. You want to know all cost upfront, before you wire the purchase price to the escrow agent. Therefore we list some costs for you to make it more insightfull.
In total there are about 22,000 private jets flying around the world, the majority of which are in the United States, in Europe there are about 2,800 private jets flying around. Among this number are jets suitable for 4 persons but also the Boeing 747 converted into a private plane. In short, there is something for everyone!
A private jet is quickly labeled as unaffordable but is that right? You can buy a 4 seater "entry level" model on the second hand market for less than € 700,000. Of course, these are usually the somewhat older models on the market, these aircraft often need some mandatory updates to bring them up to today's standard. The top among the "common" private jets is at a whopping €56 million euros. Above that, of course, there is another segment such as the Boeing Business Jets etc.
If you are considering the purchase of a private jet, you should first create your own profile. You will need to ask yourself questions such as, how many passengers should be seated in the aircraft, what budget do I want to spend on a private jet, is the aircraft for business or private use, what requirements do i have for the interior, what range do i need, what airports do i fly to most etc. In our blog "Buying a private jet: 10 questions you should ask yourself!" you can find more questions to compile your profile.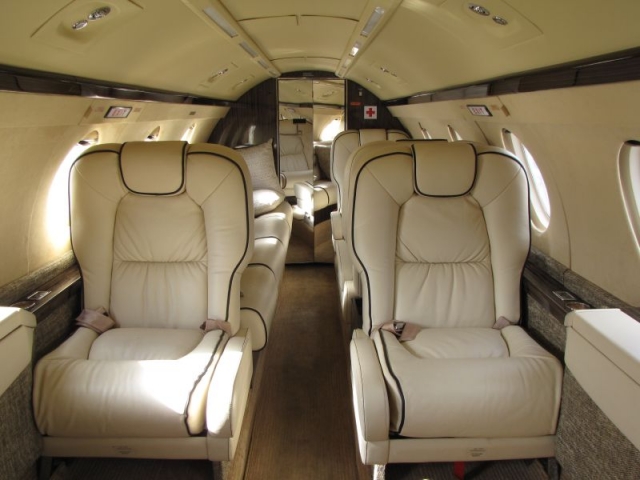 Based on your profile, combined with your budget, you will get a good overview of which private jets would fit your needs. You will also get an idea whether it will be a new or a used private jet.
Basically, you need to identify 3 types of costs next to the purchase price. The implementation costs, the annual costs and the hourly costs.
Implementation costs
Implementation costs include the costs required to put the aircraft on the registration you want. This includes the pre-purchase inspection, the ferry costs to fly the aircraft over, the import, the operator implementation, a transfer fee of the programs (engine, airframe, avionics). It also includes costs of a company set-up, escrow fees etc.
Annual costs
Annual costs include pilot salaries (unless freelance), training, hangar rental, maintenance management, insurance, aircraft management, subscriptions etc. These costs are always incurred regardless of whether the aircraft flies or not.
Hourly costs
The hourly costs include fuel, maintenance, aircraft programs, handling, landing, navigation, crew travel including hotels, catering, etc.
Don't you have time to perform these calculations by yourself? Do not despair and hire expert advice. A professional aircraft broker will fully assess your requirements and will ultimately come up with the best options that fully meet your needs.
If you are planning to buy a private jet, feel free to contact us at sales@faaircraftsales.com. You can also call us at +31 (0)15 820 0999.